If I don't have your blog listed here yet, let me know!

What do you have to do to get listed?
Simply grab my button (found in the right-hand column) and put it on your blog, then send me the link to where I can find it in an email - catherine (at) frugal-freebies (dot) com. I will be glad to add your giveaway blog to the scrolling list on the bottom of the main page, and add your giveaway button to this page!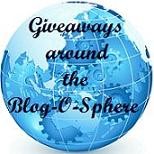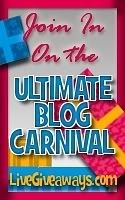 Find More Sweepstakes
Prizetune,
SweepsWire,
Monsterwin,
PrizeQueens,
Sweepnetwork
---
◊ My Points: Shop and Save. Bargains, Rewards and More! Get 100 Points. Sign Up Free.
◊ Shop online and
get cash back
at over 1,000 stores! Free membership. Plus $5.00 sign-up bonus!
◊ MySavings Media - Promote brand name coupons & free product samples on your web site or blog.
Click Here
Category: giveaway